{{Infobox character |name = Seiji Mizunuma[1]
|image =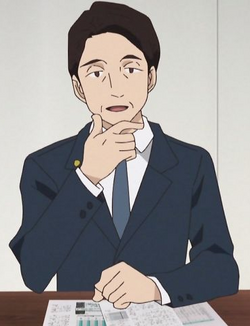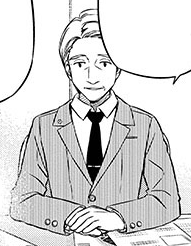 }}
|Romaji = Mizunuma Seiji |kanji = 水沼 誠二 |gender = Male |Species = Human |Hair Color = Dark Brown |Eye Color = Brown |Affiliation = Border |Occupation = Director of Human Resources |Status = Alive |Relatives = Mizunuma (Daughter) |Manga = Chapter 82 (Flashback) |Anime = Episode 36 (Flashback) |Voice Jap = Unknown}} Seiji Mizunuma (水沼 誠二, Seiji Mizunuma? ) is a character in the manga and anime series World Trigger. He is Border's Director of Human Resources.
Appearance
Edit
Seiji is a middle aged man with dark brown hair and brown eyes. He is seen wearing a navy blue coat over a white shirt with blue tie.
Personality
Edit
References
Edit
Ad blocker interference detected!
Wikia is a free-to-use site that makes money from advertising. We have a modified experience for viewers using ad blockers

Wikia is not accessible if you've made further modifications. Remove the custom ad blocker rule(s) and the page will load as expected.